Veneta Kitchen & Bath Remodel 2018
Castile Construction is a local Kitchen and Bathroom Remodeling Contractor. On this page we introduce a recent Veneta Kitchen and Bathroom Remodeling project we designed and completed.
When this Veneta couple called us, they were looking for a contractor who could help them realize their vision for both the kitchen remodeling and bathroom remodeling projects. It became clear soon into the initial consultation that we could conceptualize their vision and implement the ideas and concepts into both the kitchen and bathroom. Let's take a look at the kitchen and bathroom design sketches for this remodel.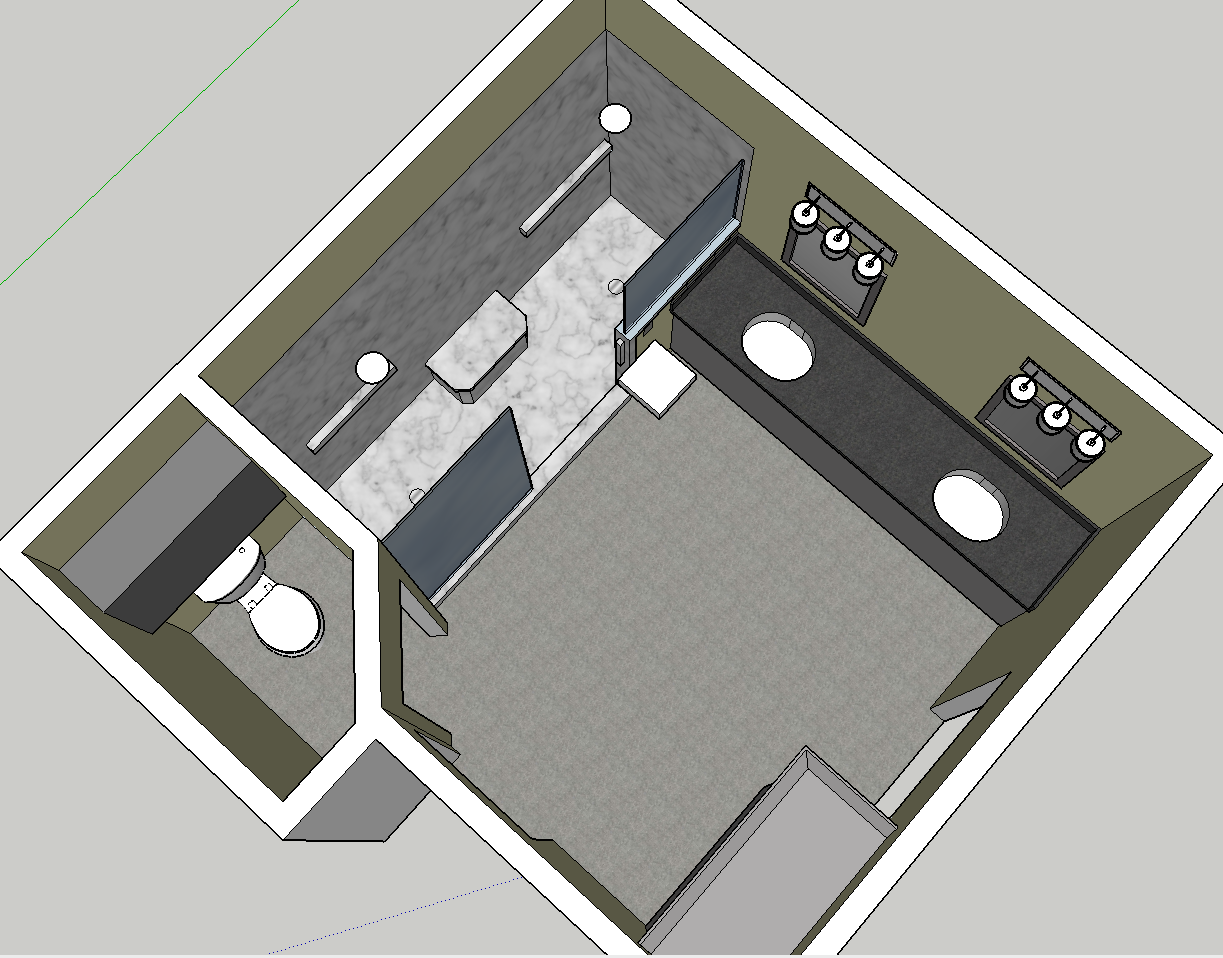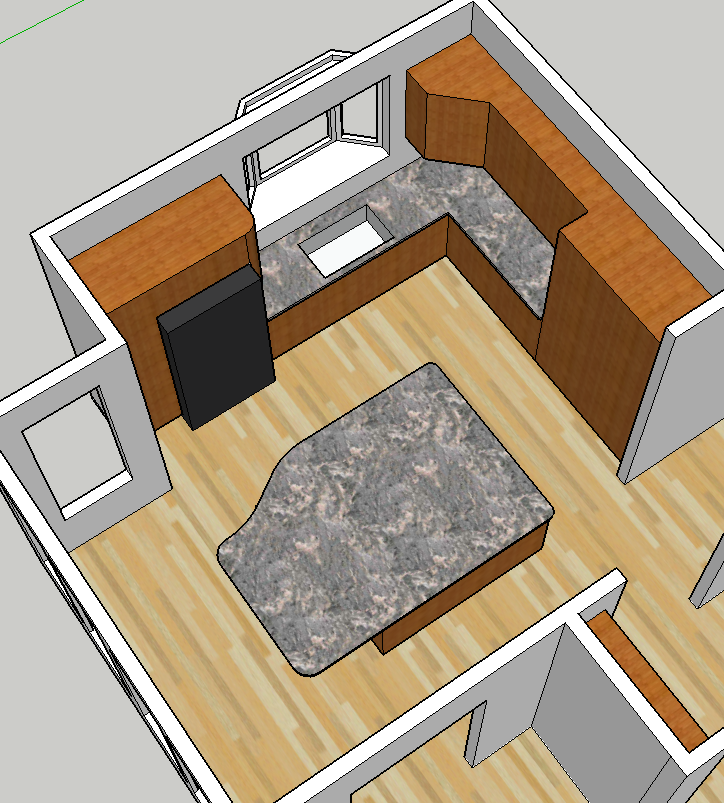 It can be hard to imagine what the possibilities for your space might be. Now that we have seen the design sketch for this bathroom, let's take a look at a before and after photo.
The main reason for the bathroom remodel was the shower. This space was cramped, dark, and mildew and mold were a constant problem due to the lack of airflow. We kept the footprint of this space the same, by removing the shower and the tub that was never used we were able to create a spacious, open, and light two person shower. The shower surround is a solid surface custom swirl Cultured Marble which has been enclosed by frame-less tempered glass panels. The entry to this shower is nothing more them a small curb which will allow the homeowners easy access as they age. This, combined with the frames glass allows the space to remain open to the room while creating a nice airy feel. The dark stained hickory vanity and matching mirror frames add a rich and elegant feel, while the neutral colored porcelain tile adds a pleasing contrast keeping this space light and bright!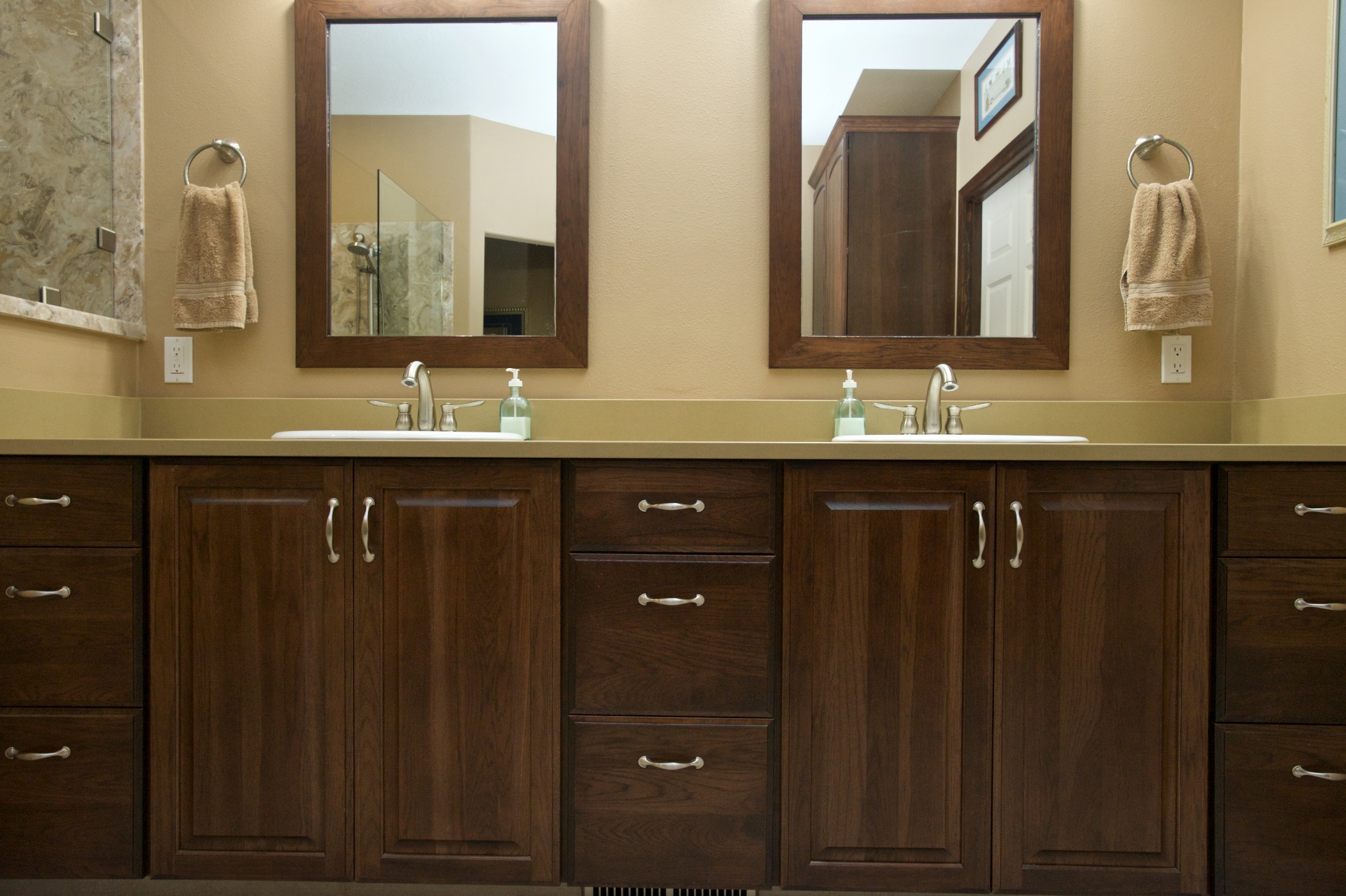 Now let's look at the work that was done in the kitchen.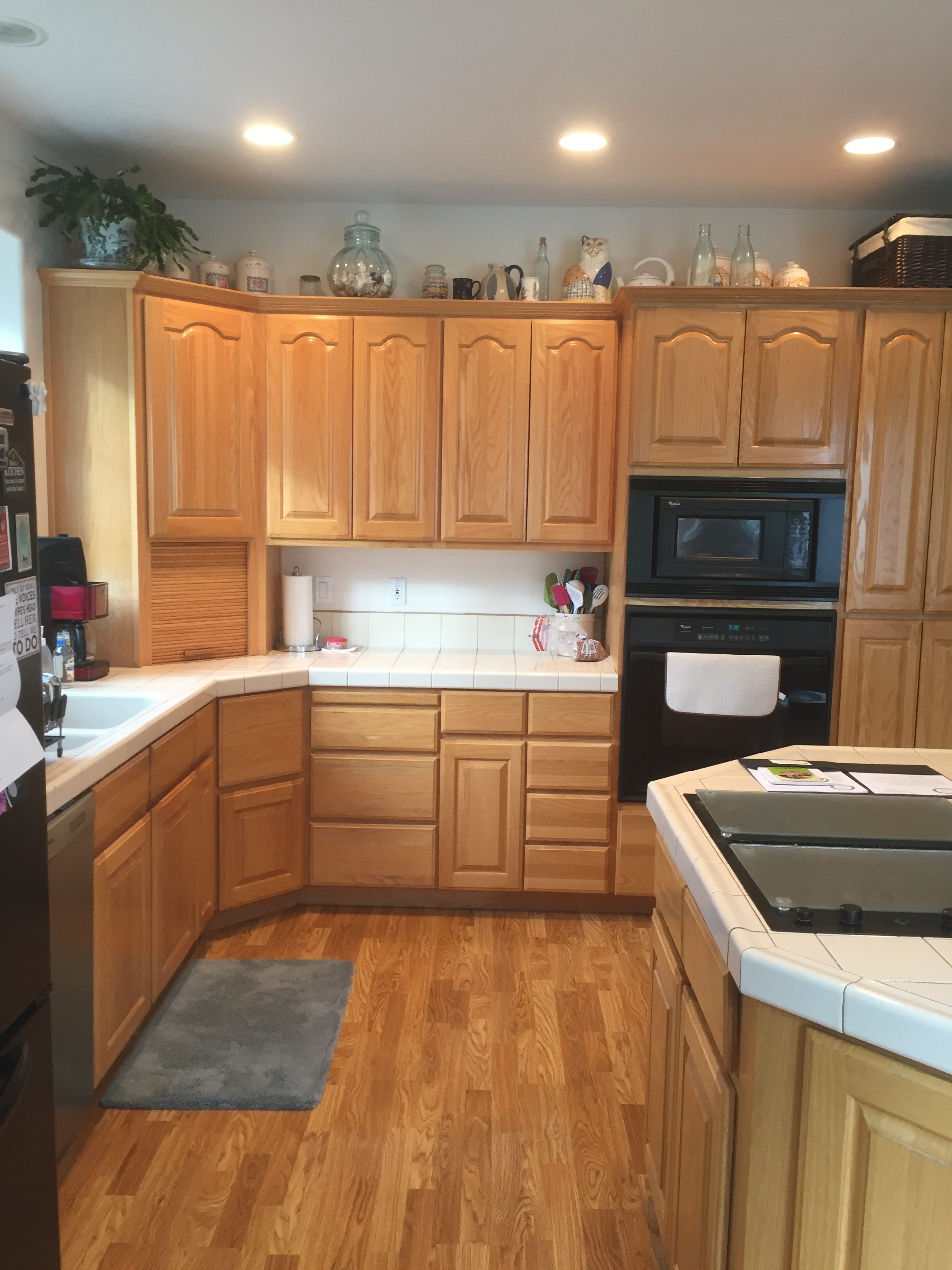 The main concept for this kitchen was turning the island into a large workspace that would also allow enough seating to eliminate the small kitchen table that was crammed against the wall due to the location and size of the original island. The island as designed is now about twice the size of the original island, granting ample workspace, storage, and seating. The cook-top was also moved, allowing a generous food preparation space between the refrigerator and the cook top. By painting the existing cabinet boxes and replacing the doors, adding new composite sink and replacing the dated tile countertops with Antico Cloud Polished Quartz slab we were able to give this kitchen a fresh new look. The deep blue cabinets add interest and personality to this space while keeping a classic welcoming feel. The light colored Quartz coordinates with the blue cabinets, enhancing the blues found in the stone.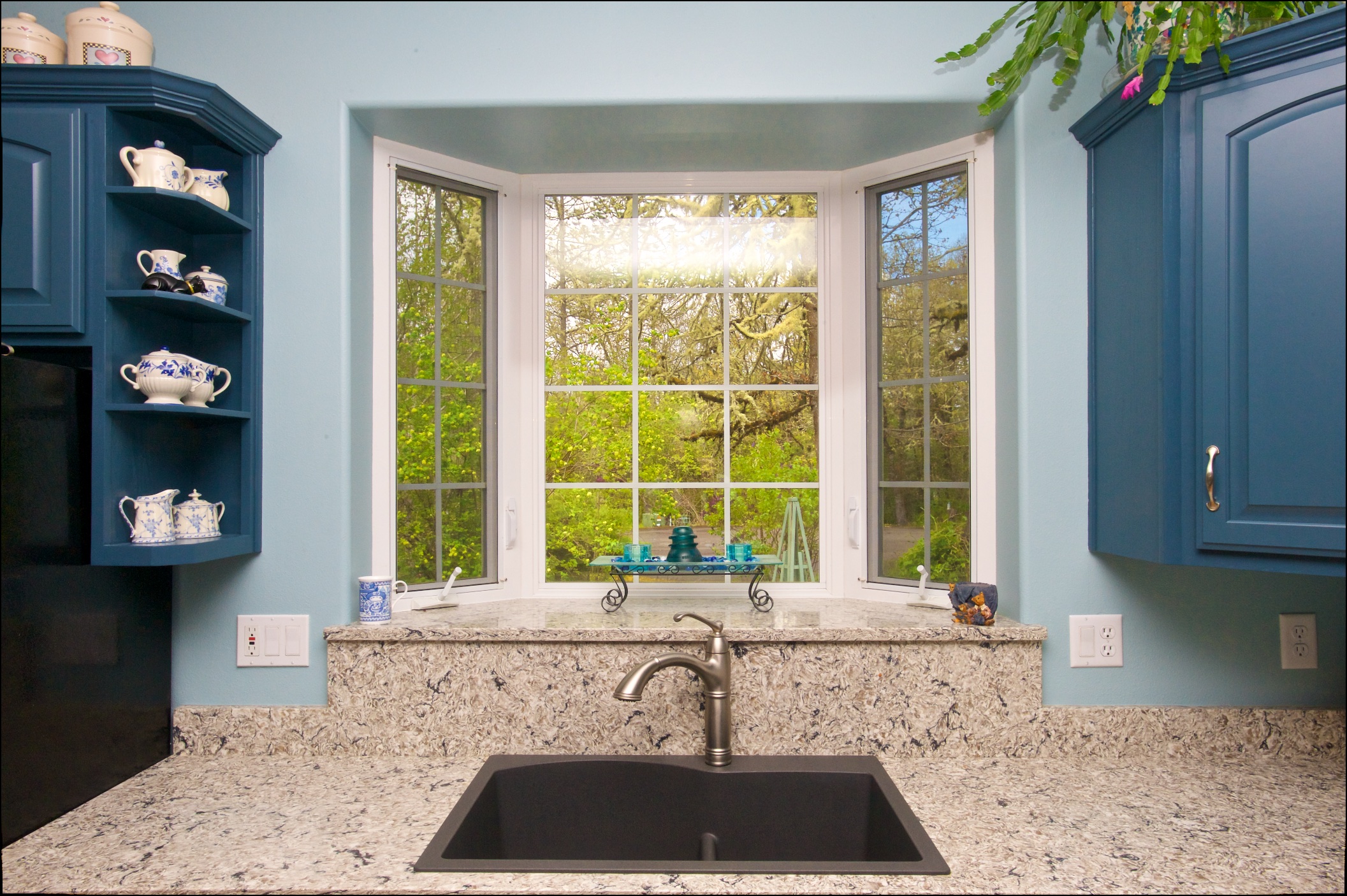 If you are ready to design and remodel your kitchen, bathroom or both, Contact Castile Construction today!